As much as I am inclined to post something about the cold weather given my sweater look, I really can't complain. Minneapolis is having a good weather day and I am SO happy that the sun is out and shining!
I am still keeping cozy in my front zip sweater from Gap. I got this for Christmas a couple years ago, but have been really into army green lately, so am still in love.
My lovely roommate, Ali, snapped this pic of me on my way out to class. Please excuse the graininess- I will be getting a new phone next week so let's just say this is the last hurrah of my dodgy 3yo iPhone 4.
Very excited to be joining a link party at: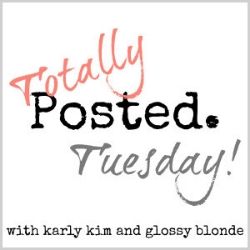 Check these fabulous ladies out!
What is your favorite color this season?